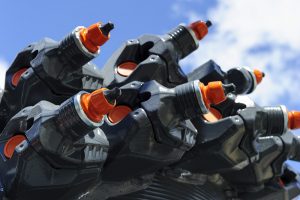 Invest In a New Road Milling Machine for Sale
As a road milling contractors, having the right machine for the milling work is the most important thing. That is why the choice of a road milling machine is an important factor to consider. The quality of the machine and the ability to deliver efficiently in certain surfaces is crucial. The market has a range of options that you can from. There is the new machine, second-hand or a refurbished road milling machine for sale. However, there are many reasons why buying a brand new road milling machine. Here are the reasons why new machines are better.
High performance
A new road milling machine for sale offer higher performance than any other option in the market. That is because of the many advantages that they have over the second hands and the refurbished one. First, they have all wear parts, fluids and the engine new. That simply means that the machine produces the actual power as indicated in manual. The machine's milling teeth and blades are also new and sharp hence offering high cutting performance. Therefore, the overall performance of the machine is extremely high.
Low Cost of Maintenance
The initial cost of the maintenance if a new road milling machine is very small. In fact, it will be very rare to get major maintenance for the first months or even a year if the machine is properly used. That is because all the wear parts are new and will take time before they can start wearing down. Therefore, the cost of maintaining the machine will be very small if any. For instance, if you buy a new RMM's K100F model, it will take you sometime before you can take money out of the machine to pay for wear parts replacement. That is not the same with the second hand road milling machine for sale where wear parts may need repair or replacement soon after buying.
Value for money
With a new road milling machine for sale, value for money is a guarantee. Every contractor wants to invest in a machine that will give them with value for money. There are various ways that new road milling machine provides value for money. First, the quality if the machine and more so the wear that comes with the machine are of the best. The performance and the quality of work that is produced by the machine cannot compare to the other alternatives. Therefore, value for money.